We share live and in a multifaceted way the progress of the global project.


28.11.2023
'Land Commons' organizes a meeting to focus on the power of the commons
In this meeting, which aims to deepen the knowledge about the management models of the communal forests, the artist, Asunción Molinos Gordo, who has been invited to start the artistic process with the community of Couso, will be presented.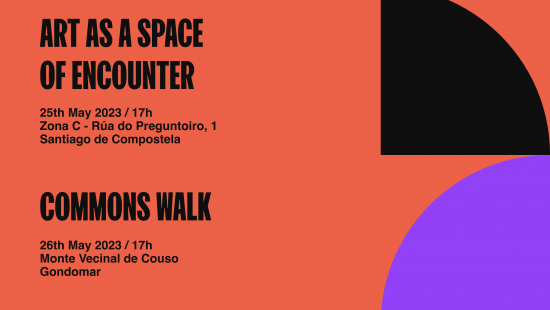 08.05.2023
Save the date: European meeting 'Art as space of encounter' and 'Common walk'
The two days (25th and 26th of May) seek to delve into the role of art as a generator of meeting spaces and analyze the role of society in the self-management of the territory.